CHRI's Dolphy D'souza receives DLSA medal and certificate for initiatives by City Core Group
---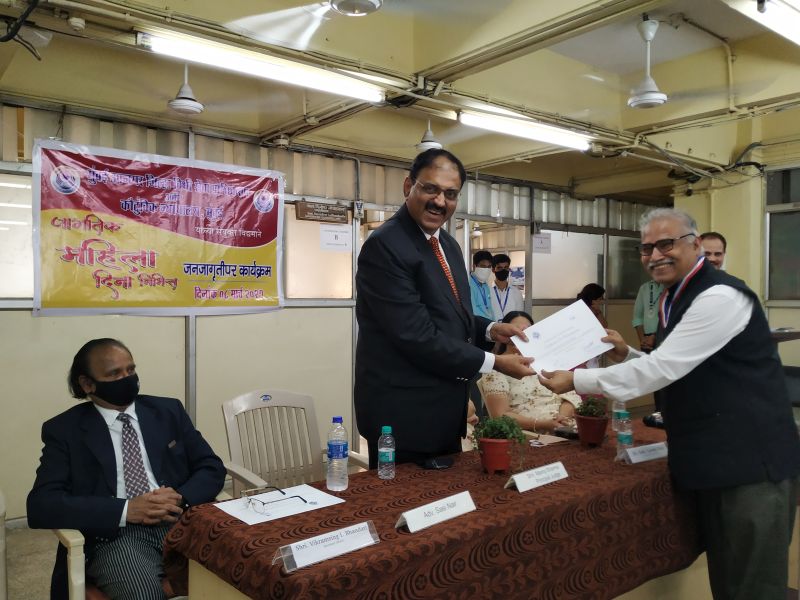 Women's Day Event - 8th March 2021
Organised by District Legal Services Authority Mumbai Suburban in association with Family Court, Bandra, Mumbai
Dolphy D'souza receives a DLSA medal and certificate

On 8th March 2021, the District Legal Services Authority (DLSA), Mumbai Suburban celebrated International Women's Day in association with Family Court, Bandra. During the event, eight women (including women police officers, lawyers, and Family Court staff members) were felicitated for their constant efforts to assist and guide women in distress. The DLSA also awarded a medal and a certificate to individuals and non-governmental organizations who have been working to protect the rights of women. Dolphy D'souza, Project Lead-Mumbai, from Commonwealth Human Rights Initiative's City Core Group (CHRI - CCG) was awarded this honour. *
Dolphy received the medal and the certificate on behalf of CCG-CHRI, which was presented by Hon'ble Manoj Sharma, Principal Judge- Family Court and Chairman DLSA Mumbai Suburban. While presenting the award, Judge Vikramsingh Bhandari, Secretary, DLSA Mumbai Suburban lauded the efforts of the CCG Mumbai and CHRI in providing food relief and guidance to domestic violence survivors as part of its COVID outreach program. He also appreciated the CCG-CHRI for working closely with the DLSA Suburban in organising capacity-building, legal awareness sessions, webinars, and promoting volunteers to undergo Para-Legal Volunteers (PLVs) training. Judge Bhandari acknowledged the importance of the various publications developed by CHRI as resource materials in different languages.
The Chief Guest was Dr. Laxmi Rao, Former Principal Judge- Family Court Bandra. The attendees included the present and retired judges of the Family Court, members of its Bar Association, marriage counsellors and the staff members of the Family Court Bandra.
Various CHRI publications including the Resource Directory to assist women and children facing violence in Mumbai, Guidebook on Police Registration of Sexual Offences, Police and You: Know Your Rights were distributed to the guest speakers, Judges, Marriage Counsellors, and the attendees.
Dolphy's response:
---
"I was delighted to receive this honour which I dedicate to my City Core Group partners and their teams, to my CHRI colleagues, Devyani, Raja, Aditi, Sangeeta, Shweta, Megha (Police team), Mohan, Vinu, Venkat, Shikha, Aditya, Ajit. Sanjoy da for his constant motivation and guidance. Special mention of Maja who sowed the seeds of CCG and the previous involvement of my former colleagues Devika, Ankur, Nyari, and Donita. Among others, I would also like to mention the constant support of Adv. Jaya Menon, Adv. Aileen Marques and Sh. Vilas Tupe – ACP(Retd.) I thank Hon'ble Judge Sharma, Chairman and Judge Bhandari, Secretary – DLSA Mumbai Suburban for their support and collaboration. We thank Mr. Amit Pandya and the Chhelbhai Dave Police Reforms Project for their generous support to the CCG. We thank Friedrich-Naumann-Foundation for their support. All this was possible because of our teamwork. Thank you all."
---
It is heartening to see the efforts of the CCG-CHRI teams being appreciated by state institutions like the DLSA. Such acknowledgements and associations help us to build and strengthen institutional partnerships and ultimately, help us in providing better access to justice to women and children. We have enclosed some photographs from the event.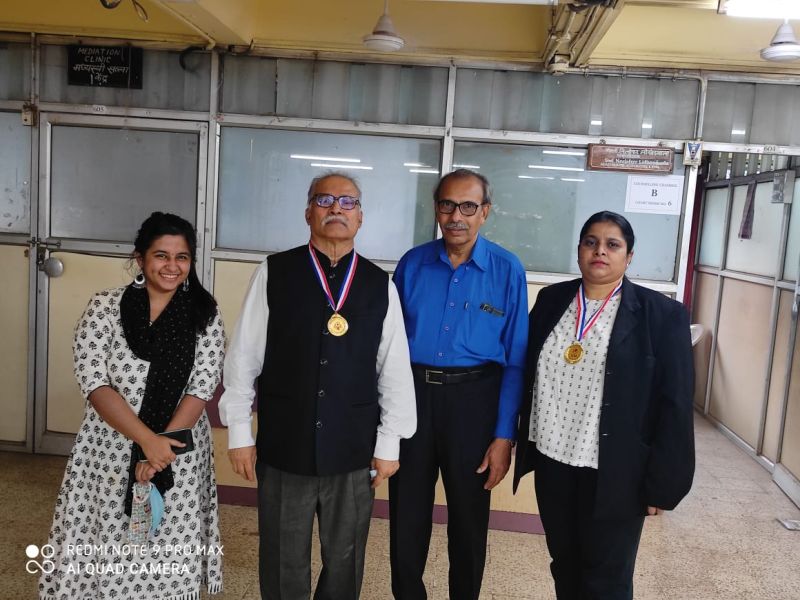 L: R - Megha, Dolphy, Adv. Marques, Adv. Aileen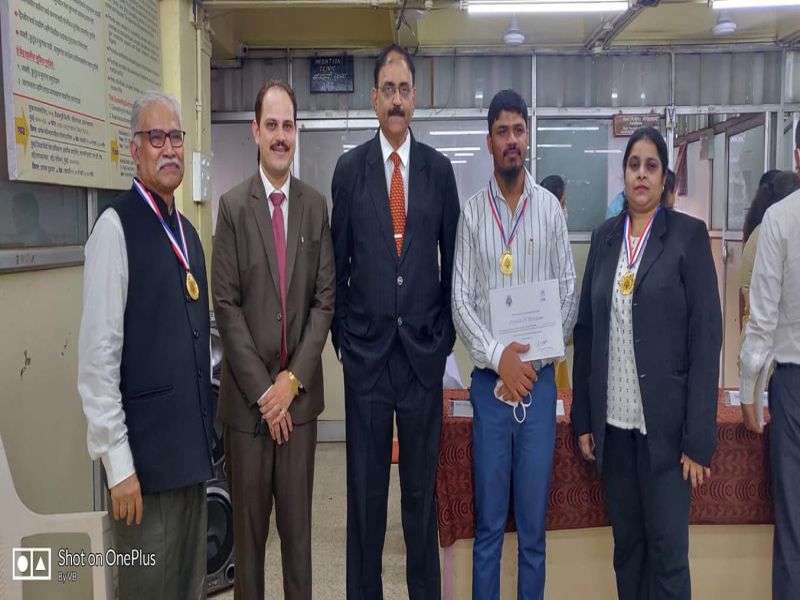 L: R - Dolphy, Judge Bhandari, Judge Sharma, Abir Ahmed, Adv. Aileen